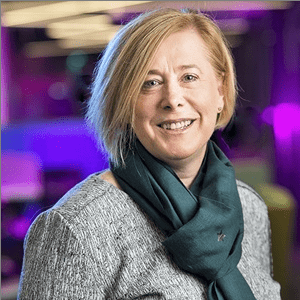 Research areas:
Data linkage
Musculoskeletal clinical research
Institute/Affiliation:
The University of Melbourne
a/Professor Michelle Dowsey
 BHealthSci (Nursing), MEpi, PhD
Michelle Dowsey is an NHMRC Career Development Fellow, Epidemiologist, Registered Nurse and Principal Research Fellow in the Department of Surgery at St. Vincent's where she leads the MSK Epidemiology Research Group.
Her research group investigates the outcomes of surgical and non-surgical interventions in individuals with end-stage osteoarthritis, such as pre-surgery mindfulness-based stress reduction, and dietetic interventions. Michelle is the Lead investigator and custodian of the St. Vincent's Melbourne Arthroplasty (SMART) Outcomes Registry. SMART is a clinical registry based at St. Vincent's Hospital that houses clinical and patient reported outcome data, in more than 8,500 patients who have undergone elective lower limb arthroplasty. Over 75,000 patient pain, function and quality of life surveys are recorded in the Registry which plays an important role in identifying novel and modifiable factors including patient, bone and joint structural, and surgical factors that affect the outcomes of surgery. This information is critical for developing programmes of care that are effective, efficient, timely and cost-constrained.
Michelle is passionate about consumer engagement. She leads the MARKA study, a first of its kind study that explores risk perception of orthopaedic surgeons and patients undergoing total knee arthroplasty. Her ultimate goal is to develop stratified models of care for managing end-stage hip and knee osteoarthritis, particularly for those who are unlikely to benefit from surgical interventions.
Michelle has worked in MSK research since completing her PhD in 2009, has published 50 scientific articles and 3 book chapters, and received over 3.9 million dollars in competitive funding. She is currently funded by NHMRC, ARC, St. Vincent's Health, the University of Melbourne and Industry. She is currently a member of the St. Vincent's Antimicrobial Stewardship Committee, Associate Editor for Frontiers of Orthopaedic Surgery and past member of the Human Research Ethics Committee at St. Vincent's Hospital.
OTHER KEY ROLES
 St. Vincent's Melbourne Arthroplasty (SMART) Outcomes Registry: Lead Investigator and Custodian
Australian Orthopaedic Association: Member
Frontiers in Orthopaedic Surgery: Associate Editor
Osteoarthritis Research Society International Publications Committee: Member