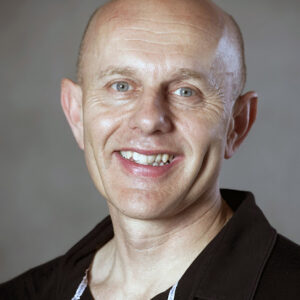 Research areas:
Musculoskeletal physiotherapy
Wearable wireless movement sensors
Musculoskeletal pain
Prognostic Research
Institute/Affiliation:
Curtin University
BAppSc(Physio), BAppSc(Chiro), GradDipManipPhysio, PhD
Peter's research has been primarily focused on prognostic and treatment subgrouping in spinal pain, prognostic research methodology, clinical reasoning, the role of MRI findings in spinal pain, and the capacity of technology (such as clinical registries and wearable movement sensor technology) to improve treatment effectiveness. He has published extensively in international peer-reviewed journals (2019 Scopus h-index 26). Peter teaches prognostic research method and scientific writing at under-graduate and post-graduate levels.
His clinical training as a physiotherapist and manipulative therapist was at La Trobe University. He has more than 20 years of clinical experience as a musculoskeletal physiotherapist in hospital settings, multidisciplinary clinics and private practice.
In the OPUS CRE, Peter's research is focused in Stream #3 (Developing non-surgical alternatives for end-staged osteoarthritis), where he supervises 3 PhD students: Nardia-Rose Klem, Tara Binnie and Jay-Shian Tan. He also contributes as a member of the Data Linkage Committee.
OTHER KEY ROLES
School of Physiotherapy and Exercise Science, Curtin University: Associate Professor
The Raine Study, Musculoskeletal Group: SIG Leader
Quality Assurance and Database Unit, Spine Centre of Southern Denmark: Leader
Center for Muscle and Joint Health at the University of Southern Denmark: Honorary Professor
Pain-Ed: Collaborator
Mindfulness Teacher