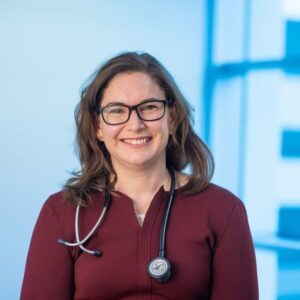 Research areas:
Orthopaedic infections
Clinical research
Health economics
Institute/Affiliation:
Monash University
A/Prof Trisha Peel is physician and an NHMRC Early Career Fellow with an emerging national and international research reputation in clinical and health economic outcomes following surgery. Trisha was awarded her PhD in 2013 examining the diagnosis, treatment, outcomes and costs of orthopaedic infections and completed her post-doctoral fellowship at the Mayo Clinic, USA. Currently she is leading the Tertiary Care Stream of the NHMRC NCAS CRE (APP1079625) investigating strategies to optimise antimicrobial use in the healthcare setting and is CIA on the NHMRC ASAP Study (APP1120331), a RCT examining combination surgical antibiotic prophylaxis. She has been awarded over $10.2 million in funding as chief investigator, predominantly funded through the NHMRC, within the three years of completing her doctoral studies. Her research has led to clinical translation at a national and international level.
OTHER KEY ROLES
Infectious Diseases Research Unit, monash University: Associate Professor
Epworth Healthcare: Infectious Diseases and Antimicrobial Stewardship Physician