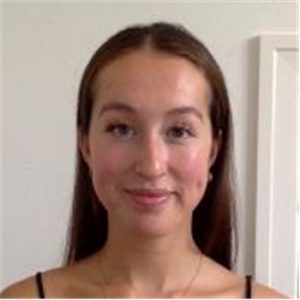 Research areas:
Joint Replacement
Osteoarthritis
Sex-differences in outcomes
Institute/Affiliation:
University of Melbourne
BBmed, BBmed (Hon) (enrolled)
Annabelle is a University of Melbourne Honours student contributing to research that informs discussions between clinicians and patients about postoperative outcomes, recovery and mitigation of risks following joint replacement. Specifically, she is researching the sex-differences observed in patients following surgery. This includes variation in pain and functional status before and after surgery, and rates of infection, revision, mortality and other adverse complications.
Research publications
Tew, M., Dowsey, M. M., Choong, A., Choong, P. F., & Clarke, P. J. J. o. C. M. (2020). Co-Morbidities and Sex Differences in Long-Term Quality-of-Life Outcomes among Patients with and without Diabetes after Total Knee Replacement: Five-Year Data from Registry Study. 9(1), 19.
OTHER KEY ROLES
Social Media and Promotions Officer for SOMA (Students' Orthopaedic and Musculoskeletal Association)