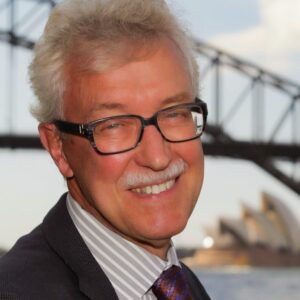 Research areas:
Osteoarthritis
Disease mechanisms
Patient-reported outcomes
Institute/Affiliation:
Lund University
professor stefan lohmander
Professor Lohmander is a senior professor in Orthopaedic Surgery at the Department of Clinical Sciences at Lund University, Sweden. He received training and degrees at the Karolinska Institute, Stockholm. After serving as a visiting scientist at the NIH in Bethesda USA, he moved to Lund University. He has published more than 400 scientific papers and is the emeritus editor in chief of the journal 'Osteoarthritis and Cartilage'. 
He believes passionately in improving OA patient treatment by better understanding of disease mechanisms, by using patient reported outcomes to evaluate care, and by systematically collecting evidence as a basis for shared decision-making between patient and health care professional.
OTHER KEY ROLES
Department of Orthopaedics, Lund University, Sweden: Professor Emeritus
EpiHealth: Epidemiology for Health, Lund University, Sweden: Professor Emeritus
Osteoarthritis and Cartilage: Editor-in-chief 
Journal of Orthopaedic Research: Associate Editor 
Committee for Clinical Therapy Research, Swedish Research Council: Position of Trust
National Guidelines for Management of Musculoskeletal Diseases, Swedish National Board of Health and Welfare: Osteoarthritis working group expert
Arthritis Research UK Tissue Engineering Centre, University of Cambridge, England: Scientific Advisory Board Member
Kennedy Institute of Rheumatology, Arthritis Research UK Centre for Osteoarthritis Pathogenesis, Oxford University, England: Chair of Scientific Advisory Board
Arthritis Program, University Health Network Toronto, Canada: Academic Advisory Board Member