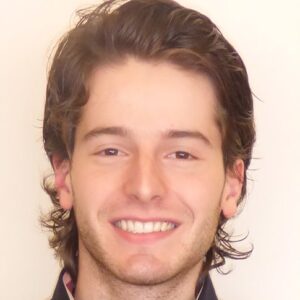 Research areas:
Clinical orthopaedics
Arthroplasty
Health literacy
Digital health
Institute/Affiliation:
St. Vincent's Hospital (Melbourne), University of Melbourne
MD, BBiomed, PhD (enrolled)
Dr Davaris is a medical doctor pursuing a career in orthopaedic surgery. He is currently undertaking his PhD through St Vincent's Hospital and The University of Melbourne within the OPUS Research Stream 4. His research interests lie at the nexus of clinical orthopaedics and digital health. He is passionate about exploring how digital technologies can enhance health literacy and improve patient outcomes during the total joint replacement journey.
Research publications
Davaris MT, Dowsey MM, Bunzli S, Choong PF. Arthroplasty information on the internet: quality or quantity? Bone & Joint Open. 2020 Apr;1(4):64-73.
Davaris M, Wijewickrema S, Zhou Y, Piromchai P, Bailey J, Kennedy G, O'Leary S. The Importance of Automated Real-Time Performance Feedback in Virtual Reality Temporal Bone Surgery Training. InInternational Conference on Artificial Intelligence in Education 2019 Jun 25 (pp. 96-109). Springer, Cham.
Davaris M, Barnett S, Abouassaly R, Lawrentschuk N. Thoracic surgery information on the internet: a multilingual quality assessment. Interactive journal of medical research. 2017;6(1):e5.
OTHER KEY ROLES
Medical Doctor
Student Orthopaedic and Musculoskeletal Association (SOMA): Founding member and Vice President