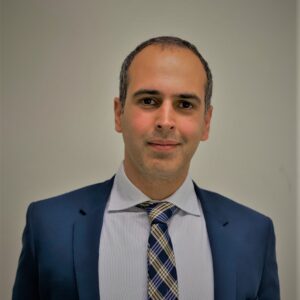 Research areas:
Orthopaedic Surgery
Arthroplasty
Osteoarthritis
Institute/Affiliation:
St. Vincent's Hospital (Melbourne), University of Melbourne
MBBS, PhD, DipSurgAnat, GCALL
Dr Babazadeh is an orthopaedic surgeon with a keen interest in joint replacement research. He completed his PhD at St Vincent's in 2013, concentrating on improving knee replacement surgery outcomes. Since then he has trained as an orthopaedic surgeon (so that he could see what people looked like from the inside), concentrating on knee, hip and wrist surgery. His interests outside of academia revolve around history, philosophy and bad puns. 
His main academic interest remains clinical arthritis outcomes, especially pertaining to joint replacement and surgery and he is currently working on a number of projects with the aim of improving patient satisfaction after joint replacement surgery.
OTHER KEY ROLES
St Vincent's Hospital, Eastern Health, Melbourne Hand Surgery: Orthopaedic Surgeon