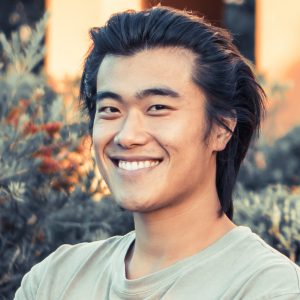 Email: yushy.zhou@student.unimelb.edu.au 
Research areas:
Orthopaedic research 
Arthroplasty
Machine learning 
Health economics 
Institute/Affiliation:
The University of Melbourne
The University of Auckland
St. Vincent's Hospital Melbourne
MBChB, PGDipSurgAnat (Distinc)
Yushy is a PhD candidate at OPUS focusing his research on how to improve patient selection in total knee joint replacement. This will involve the development of a decision support tool used to predict patient satisfaction and outcomes after surgery. The tool will use machine learning algorithms to optimize its predictive accuracy through the analysis of large datasets of patients who have already undergone knee joint replacements.
More broadly, Yushy's research interests focus on hip and knee arthroplasty with the use of digital technologies to enhance patient outcomes and experiences. He has a medical degree from The University of Auckland and prior to his PhD has worked as an Orthopaedic Registrar in New Zealand.
Awards/Scholarships
Research Training Programme Scholarship, The University of Melbourne, 2021
Professor Phillip Walker Scholarship, Vascular Foundation, 2018
Phyllis Paykel Memorial Scholarship, The University of Auckland, 2015 & 2018
Summer Research Scholarship, The University of Auckland, 2014
Casement Aiken Bursary, The University of Auckland, 2014
NZQA Scholarship, St. Bernard's College, 2012
Recent Publications
Gupta VK, Zhou Y, Manson JF, Watt JP. Radiographic spine adipose index an independent risk factor for deep surgical site infection after posterior instrumented lumbar fusion. Spine J [Internet]. 2021 Apr 20; Available from: http://dx.doi.org/10.1016/j.spinee.2021.04.005
Zhou Y, Isaacs SJ. Novel methods to monitor and support the cutaneous microcirculation in burn wounds: A review. South African Journal of Plastic & Reconstructive Aesthetic Surgery & Burns [Internet]. 2019 Jun 5 [cited 2021 Jul 26];2(1):26–31. Available from: http://www.sajprasb.org.za/index.php/SAJPRASB/article/view/1395