The 2020 NHMRC Investigator Grants were recently announced, and A/Prof Maria Inacio and Dr Darshini Ayton were two of the lucky few to be awarded a fellowship.
---
The OPUS team was delighted to learn that our own A/Prof Maria Inacio and Dr Darshini Ayton were both awarded a NHMRC Investigator Grant Fellowship. The Investigator Grants consolidate separate fellowship and research support into one grant scheme that provides the highest-performing researchers at all career stages with funding and a significant research support package. These grants provide the investigator with flexibility to pursue important new research directions as they arise and to form collaborations as needed, rather than being restricted to the scope of a specific research project.
Both researchers will be using the grant to improve the health and well-being of ageing Australians – an incredibly important and topical area in clinical research.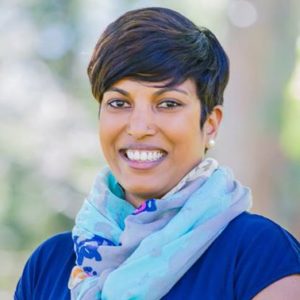 As our population ages, reducing falls, dehydration and distress among hospitalised people with dementia and/or delirium will become increasingly important to shorten hospital stays and achieve better health and well-being outcomes. This vulnerable cohort requires a level of medical supervision that can be difficult to achieve due to resourcing. Dr Darshini Ayton will put her grant toward a patient-centred program for people with dementia through a stepped-wedge cluster randomised control trial of the MyCare Ageing program. MyCare Ageing is a collaborative program co-designed with a range of stakeholders that provides companionship and practical assistance from trained volunteers. The program was implemented in three Melbourne hospitals in 2019 and this funding will allow Darshini to conduct a randomised controlled trial, process evaluation and cost analysis to provide an evidence base for expanding the program throughout other health services.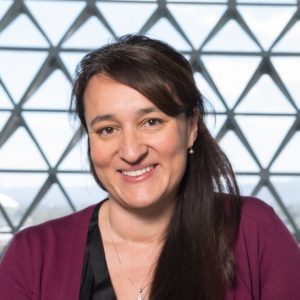 Failures within the aged care system in Australia have been exposed by the Royal Commission into Aged Care Quality and Safety, established in early 2019 following an increase in disturbing incidents involving abuse and neglect in aged care facilities across the country. A/Prof Maria Inacio will use her grant to investigate a better way to monitor and deliver safe and quality aged care services to older people, by expanding the work she has done with the Registry of Senior Australians (ROSA), a national database that identifies those who access aged care services and the effect of care on their health and wellbeing. Over the next five years she will lead a team to develop a better monitoring system for the aged care sector, establish quality and safety indicators that can be used for benchmarking by providers, and investigate what contributes to practice variation and health outcomes.
All those who know Darshini and Maria will know that this recognition is undoubtedly well deserved.
Congratulations and best of luck with your upcoming projects!