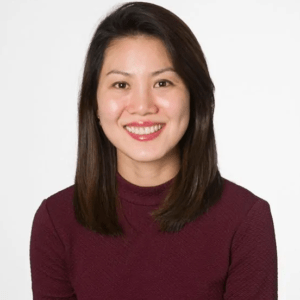 Michelle Tew, a PhD candidate and Health Economics Research Fellow at OPUS, recently published a research article in the Journal of Clinical Medicine on the co-morbidities and sex differences of patients' long-term quality-of-life outcomes after total knee replacement. This study focused on the differences in outcomes between those with and without diabetes.
Osteoarthritis and diabetes are both extremely common in the growing elderly population. Among those with diabetes, up to 50% will also suffer from arthritis, for which many will require surgery for the relief of symptoms such as pain and restricted mobility. Total knee replacement (TKR) surgeries have been proven to be effective procedures, resulting in decreased pain and improved function and quality-of-life. However, it is unclear if patients with diabetes achieve the same outcomes compared to patients without diabetes.
Traditional ways of measuring outcomes of surgery, such as risk of infection and surgical complications, are important in assessing the quality of surgical care. However, patient feedback is just as important. Patient feedback is often captured via questionnaires and can provide valuable information on the effectiveness of surgery and impact on patients' overall quality-of-life.
Michelle Tew's study assessed the quality-of-life of TKR patients in the St. Vincent's Melbourne Arthroplasty Outcomes (SMART) Registry over a 5-year period. The study examined if, and to what extent, quality-of-life trajectories differed between patients with and without diabetes and which patient characteristics or subgroups were related to poor quality of life outcomes. The findings showed that although patients achieve substantial improvement in quality-of-life following TKR surgery, there are important differences in longer term quality-of-life outcomes between patients with and without diabetes. This difference was more pronounced among females and in patients with concurrent respiratory and mental health disorders. These findings highlight the need for better understanding of how patient physiology affects the success of TKR surgery. They may also be useful in helping guide patient-centred care among those with diabetes and in facilitating discussions of expected outcomes and impact of surgery on their quality-of-life.
Further details and access to the article can be found here.