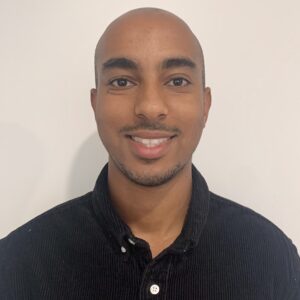 Email: amanuiel.taddese@unimelb.edu.au
Research areas:
Obesity, T2D and NAFLD
Public and Global Health
Institute/Affiliation:
The University of Melbourne
Amanuiel is a Research Administrative Assistant with OPUS, working behind the scenes to support the centre. He completed a Bachelor of Science with Honours at the University of Melbourne, and spent his research year investigating the role of liver-secreted proteins in exacerbating non-alcoholic fatty liver disease (NAFLD). He is also passionate about public health and reducing health inequities.
In his role, Amanuiel completes a number of administrative tasks including creating content and running our social media accounts. He also provides research assistance to a number of studies across a number of streams.
Awards
2019 RD Wright Prize