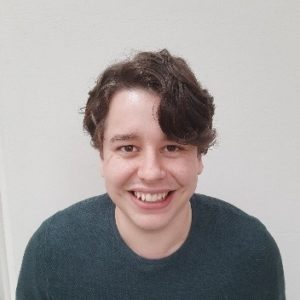 Research areas:
Joint replacement
Pharmacoepidemiology
Bioethics and Clinical ethics
Institute/Affiliation:
University of Melbourne
Cade is a University of Melbourne PhD candidate at the OPUS Centre for Research Excellence. He has previously completed a Master of Arts (Professional and Applied Ethics) and Bachelor of Arts (Philosophy), and is now pursuing pharmaco-epidemiological academic interests.
His PhD project aims to better understand the impact of preoperative opioid use on outcomes following total joint replacement. This project will draw on data from the SMART registry, which has recently been linked to the Australian national prescribing database. To investigate differences in the prevalence of preoperative opioid use between countries, this project will involve ongoing collaboration with members of the Consortium Against the overuse of Opioids in Surgery.
Shadbolt C, Abbott JH, Camacho X, Clarke P, Lohmander LS, Spelman T, Sun EC, Thorlund JB, Zhang Y, Dowsey MM, Choong PF. The Surgeon's Role in the Opioid Crisis: A Narrative Review and Call to Action. Frontiers in Surgery. 2020;7:4.
McDougall R, Shadbolt C, Gillam L. The practice of balancing in clinical ethics case consultation. Clinical Ethics. 2019. Doi: 10.1177/1477750919897377
McDougall R, Hayes B, Sellars M, Pratt B, Hutchinson A, Tacey M, Detering K, Shadbolt C, Ko D. 'This is uncharted water for all of us': challenges anticipated by hospital clinicians when voluntary assisted dying becomes legal in Victoria. Australian Health Review. 2019. doi: 10.1071/AH19108
Awards/Scholarships
2020 – 2022  Research Training Program (RTP) Scholarship and Stipend