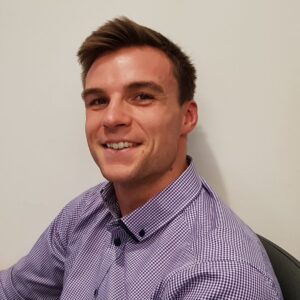 Research areas:
Machine Learning
Shared Decision-Making
Risk Prediction
Qualitative Research
Total Knee Replacement
Institute/Affiliation:
University of Melbourne
BSc, MD-PhD (enrolled), Graduate Diploma in Biostatistics (enrolled)
Daniel Gould is the first MD student to transition to a formal MD-PhD program at the University of Melbourne. He works within Streams 2 and 3 of the OPUS CRE, namely Risk Prediction and Shared Decision-Making, respectively. Specifically, he is working with experienced clinical researchers, qualitative researchers, and artificial intelligence experts to develop a machine learning-enabled risk prediction tool for total knee replacement recipients while also investigating the views of patients and surgeons on the use of artificial intelligence in healthcare.
Daniel's long-term research goal is to build artificial intelligence systems and embed them in clinical workflow to improve patient care. A key aspect of this research is involving stakeholders and ensuring their input is valued and prioritized throughout the process.
AWARDS/SCHOLARSHIPS
2018 Australian Orthopaedic Association Joint University Scholarship
OTHER KEY ROLES
OPUS Translation and Engagement; OPUS Consumer Engagement; OPUS Data Link; St Vincent's Surgical Students' Society: Committee Member
SOMA (Students in Orthopaedic and Musculoskeletal Academia): President
Department of Surgery, University of Melbourne: Research Assistant