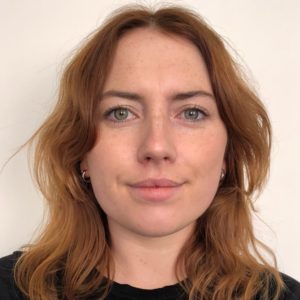 Research areas:
Knee osteoarthritis
Aboriginal health
Qualitative research
Institute/Affiliation:
The University of Melbourne
BHlthSc (Hon), PhD (enrolled)
Penny O'Brien is a current PhD candidate and qualitative researcher at OPUS. Penny's PhD explores the impact of osteoarthritis on Aboriginal and Torres Strait Islander Australians, a research area which has received little or no attention in Australia to date. As a novel research field, Penny also aims to investigate and evaluate the process of establishing a program of Aboriginal health research in a non-Aboriginal research group. This aspect of the PhD will explore partnership building, capacity building and culturally secure research methods to inform future research professionals initiating Aboriginal health research. Penny is also employed concurrently by the Department of surgery to coordinate qualitative research projects and to develop and facilitate a qualitative research methods training course. Within this position she hopes to contribute to the development of culturally secure arthritis education resources for Aboriginal and Torres Strait Islander people.
Penny also represents OPUS graduate researchers as an OPUS Executive committee member and is a foundation member of SOMA, the Student Orthopaedic and Musculoskeletal Association in which she fulfills a community engagement role.
Grants
O'Brien, P (CIA), Bunzli, S., Dowsey, M., Lin, I. & Choong, P. (2019). St. Vincent's Health Australia Inclusive Health Fund. The OPUS Community Reference Group for Enhancing Equity, Collaboration and Culturally secure Osteoarthritis Care for Aboriginal Australians. $16,045
Bunzli, S (CIA)…O'Brien P (AI) (2018). St Vincent's Hospital Melbourne Research
Endowment Fund. Health-related quality of life in Aboriginal Australians with osteoarthritis. Application 88268. $19,992.
Gunatillake, T (CIA)…O'Brien P (AI) (2019). St Vincent's Hospital Melbourne Research Endowment Fund. 

The 'in-patient' study: exploring the knowledge and understanding of osteoarthritis in Aboriginal and/or Torres Strait Islander patients admitted at SVHM. 

Application 90200. $16,938.
OTHER KEY ROLES
Department of Surgery, University of Melbourne – coordinates qualitative components of a range of projects: Qualitative Trials Coordinator
Student Orthopaedic and Musculoskeletal Association (SOMA): Community Engagement Officer