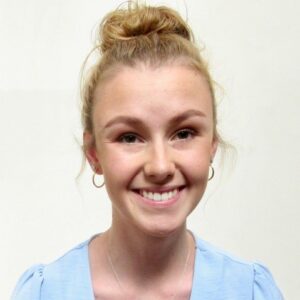 Research areas:
Osteoarthritis
Childhood obesity
Data registries
Institute/Affiliation:
The University of Melbourne
Veronique is a Research Administrative Assistant with OPUS, working behind the scenes to support the Centre. She completed a Bachelor of Biomedicine with Honours at the University of Melbourne, and spent her research year investigating the lifestyle factors that protect children of parents with obesity from becoming overweight, at the Murdoch Children's Research Institute. She hopes to soon publish her findings as she is passionate about children's and public health.
Veronique splits her time with OPUS between supporting the Centre Manager with various administrative tasks, liaising with the Student Orthopaedic and Musculoskeletal Association (SOMA), running the OPUS social media accounts and assisting with the SOCRATES data registry and projects in Stream 2.
OTHER KEY ROLES
OPUS Data Linkage, Translation & Engagement, and Education & Training Committees: Member
Student Orthopaedic and Musculoskeletal Association: Member