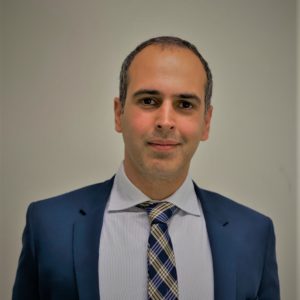 After graduating from Monash University medical school, Dr Babazadeh completed a PhD in orthopaedic surgery at the St Vincent's Hospital in Melbourne, where he focused on improving outcomes in knee replacement surgery. Since then, he has trained as an orthopaedic surgeon, specialising in knees, hips and wrists. He completed further specialist training in wrist surgery in Barcelona, Spain under the guidance of Professor Marc Garcia-Elias. Dr Babazadeh is now a consultant surgeon for total hip and knee joint replacement at St Vincent's Hospital.
His main academic interest lies in clinical arthritis outcomes, especially pertaining to joint replacement surgery and he is currently working on a number of projects with the aim of improving patient satisfaction after joint replacement surgery.
Most recently, Dr Babazadeh published a paper in the Journal of Arthroplasty on the effect of knee arthroplasty component malrotation on joint function and patient quality of life.
More of Dr Babazadeh's published work can be viewed here.
Outside of surgery, he has a keen interest in research, anatomy, philosophy, history and bad puns.