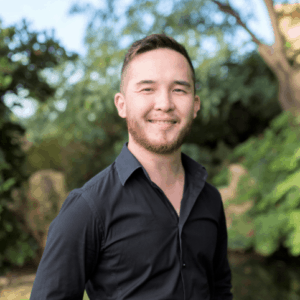 Jay is a Musculoskeletal Physiotherapist currently undertaking a PhD in Physiotherapy at Curtin University and the OPUS Centre for Research Excellence. He graduated from Curtin University with a Bachelor of Science in Physiotherapy with first class honours in 2009, and returned to complete his Master of Clinical Physiotherapy in 2014. He currently consults on a part time basis, working with people with complex and chronic musculoskeletal pain conditions. Jay is currently receiving a scholarship from the Centre for Research Excellence at OPUS.
Jay's studies will explore the use of wireless movement sensors that provide joint angle and muscle activity data for people with knee osteoarthritis. He plans to explore the utility of these sensors in detecting the activities that cause difficulty in the daily life of people with knee osteoarthritis. If these sensors are successful in detecting movement, clinicians may be able to use them to assess the movement of their patients outside the clinical environment.
He also plans to investigate the role of these sensors in detecting changes in movement after Cognitive Functional Therapy. This therapy comprehensively targets known physical, psychological and social risk factors in people with musculoskeletal pain disorders to improve their movement, pain and function. Finally, he plans to use data from a randomised controlled trial of people with lower back pain receiving Cognitive Functional Therapy to determine if a change in movement is associated with a change in disability and pain.