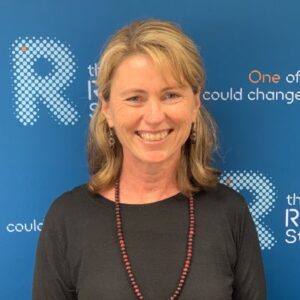 Research areas:
Biostatistics
Musculoskeletal pain
Institute/Affiliation:
Curtin University
PhD, MBiostatistics, GDipSportsPhysio, BAppSci (Physiotherapy)
Professor Anne Smith is a Professor and Senior Lecturer at the School of Physiotherapy at Curtin University, where she conducts high impact clinical research in musculoskeletal pain disorders and  physical activity and supervises higher degree research. In addition to qualifications in physiotherapy, sports physiotherapy and a PhD in biomechanics, Anne also has a Masters degree in biostatistics, and her expertise in clinical biostatistics provide much needed sophistication of analyses in the field of musculoskeletal disability for her research team and for her many other research collaborations. Anne has published over 150 papers with her teams in international, peer-reviewed journals, and has achieved nationally competitive grant success, through both NHMRC Project Grant and Fellowship funding.
OTHER KEYS ROLES
School of Physiotherapy and Exercise Science, Curtin University: Professor
The Raine Study: Scientific Director
GLA:D Australia: Tutor