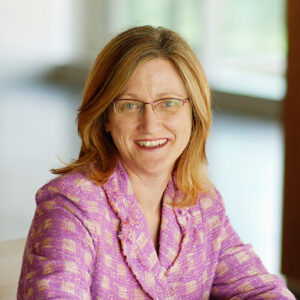 Research areas:
Depression and mental health
Health system reform
Multimorbidity
Primary care and general practice
Institute/Affiliation:
The University of Melbourne
Professor Jane Gunn is Professor and Chair of Primary Care Research. Prof Gunn is a general practitioner and the Dean of the Faculty of Medicine, Dentistry and Health Sciences. Prior to becoming Dean she was Head of the Department of General Practice at the University of Melbourne. Professor Gunn completed her PhD in 1998 and in 2009, she was appointed to the National Health and Medical Research Council Research Committee.
She leads a research program into mental health; focusing in particular on depression and multimorbidity. Her research harnesses the patient experience to drive health care reform. She is committed to person centred health care which places primary care at the centre of an integrated health care system.
In 2005 Professor Gunn established the diamond cohort study. Diamond has documented the experiences and outcomes of depression in primary care for the past decade. This research is one of the most comprehensive data sets of its type in the world and is the basis of much productive international collaboration.
Professor Gunn is currently developing an App which incorporates a clinical prediction tool to provide tailored treatment recommendations for people experiencing depression. The App will link people to proven online eMental health and face to face treatments for depression.
OTHER KEY ROLES
Faculty of Medicine, Dentistry and Health Sciences, the University of Melbourne: Deputy Dean
Department of General Practice, the University of Melbourne: Head
Primary Care Research, the University of Melbourne: Chair
The University of Melbourne: Professor
Harp Family Medical Clinic: General Practitioner