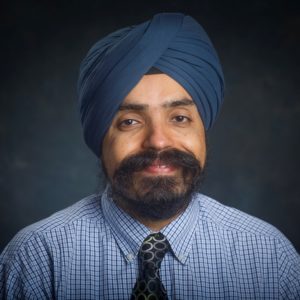 Research areas:
Patient-Centred Outcomes
Rheumatic Arthritis
Osteoarthritis
Institute/Affiliation:
University of Alabama
Professor Jasvinder Singh
Jasvinder Singh's research expertise include performing Cochrane reviews and network meta-analysis of randomized controlled trials of biologics for rheumatoid arthritis and other therapies for rheumatic diseases. He is also conducting studies of patient-reported outcomes in patients with various forms of arthritis, in particular osteoarthritis, joint replacement and gout. He is the recipient of a Patient-Centred Outcomes Research Institute grant to develop treatment/decision aides for racial/ethnic minorities. He is performing studies of comparative effectiveness of treatments used in patients with gout and joint replacement and has published 240 peer-reviewed articles in his field. AI-Singh, co-chairs the outcomes measures special interest group of OMERACT with Professor Choong, and will use that forum to assess the useability of the nomogram (Stream 4) amongst international researchers and user groups.
OTHER KEY ROLES
University of Alabama Hospital and University of Alabama Health Services Foundation Rheumatology: Staff Physician
Veterans Affairs (VA) Medical Center, Birmingham, Alabama: Staff Physician, Medical Service

UAB Highlands Hospital, Birmingham, Alabama: Staff Physician
Center for Outcomes and Effectiveness Research and Education (COERE) , General Clinical Research Center: Scientist 
Medicine – Immunology and Rheumatology , Department of Medicine: Professor
Center for Exercise Medicine , Cell, Developmental and Integrative Biology (CDIB): Senior Scientist
Minority Health & Research Center , General Clinical Research Center: Associate Scientist
Comprehensive Arthritis, Musculoskeletal, Bone and Autoimmunity Center (CAMBAC) , School of Medicine: Senior Scientist
Epidemiology , School of Public Health: Professor
Nutrition Obesity Res Center (NORC) , Nutrition Sciences Research: Senior Scientist