Thank you to all of our attendees, participants, sponsors and volunteers!
The Forum was a fantastic and fun event that brought students, researchers and industry together to discuss a pressing issue: how to effectively and efficiently manage osteoarthritis?
OPUS is equally proud to have hosted a Networking Day where young investigators could mingle and talk about research life and how to improve academic success.
Browse through the Abstract Booklet below for more on what was discussed and abstracts from our poster session:
[pdf-embedder url="https://opus-tjr.org.au/wp-content/uploads/2019/05/OPUS-Forum-2019-Abstract-booklet-2.05.2019.pdf" title="OPUS Forum 2019 Abstract Programme"]
To view a copy of the posters that were on show, navigate to the Poster Presentations on the left!
OPUS would like to thank the following sponsors once again for their support of the event: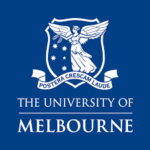 What do you want to see more of in the future? Let us know via the Forum contact form!!
---
The path to OPUS Forum 2021
We're already planning more activities and events in the lead up to 2021 and with your feedback, we're building a bigger Forum to make sure we've covered all the topics you want to hear about! Stay tuned as we release more information throughout 2020 and let us know how you can contribute to 2021!
Build on OPUS Forum 2019 by telling us what you thought of Day 1 and Day 2!
We asked: What could be improved?
Some questions and comments were raised in your feedback that we felt needed some explaining….
"I hope there was not excessive food waste – the catering was over-generous. It was excellent, but I really hope the leftovers were not wasted. Please make sure they go to a worthy charitable organisation for distribution."
We're glad you enjoyed the food! Never fear, there are always hungry, sleep-deprived students and postdocs nearby! It was all gone within 30mins…
"Better coffee."
Got it.
"More time for Q&A." "More time for mingling" "More panel discussions" "Break-out sessions" "More findings from OPUS Researchers"
We hear you! Our full day was jam-packed with content and we realise it was a long day! The demand for thorough dissection of the ideas presented and the need for more time to network was a key takeaway for us and we'll be working to split the days up, add more content, more time for in-depth analysis of the topics.
"Formalised poster presentations" "Presentations from junior researchers" 
This is an area that we really want to build on to showcase young investigator talents and give them a platform to practice their skills. Stay tuned as we build on this experience throughout 2019 till 2021!
"Bell to signal start."
We will certainly be taking a more aggressive approach to round up the audience!
"Having it in the free tram zone would be helpful…"
Good point – we already have a more central location in mind for 2021 (unfortunately it was unavailable for 2019)!
"It deserved a bigger audience"
We think so too! As our inaugural Forum, we think this was a great start and will be building on this experience to reach a wider audience. We're keen to build on the next program to maintain the presenter diversity, which many of you said you appreciated.
Did you miss a session at the Forum? Forgot to ask a question?
Our online repository for all things OPUS Forum might just be here!