creating a culturally secure environment at opus
Cultural security in the context of musculoskeletal health care
Many Aboriginal and Torres Strait Islander people experience substantial barriers to accessing health care in Australia. This contributes to ongoing health disparities and poor health outcomes experienced by Indigenous Australians. Lower access and utilization of care by Aboriginal and Torres Strait Islander people is underscored by a history of negative health care experiences, ineffective communication and resultant mistrust and suspicion of the health care system and practitioners. Many mainstream health services lack culturally secure spaces for Aboriginal and Torres Strait Islander people to access the care they need.  
Cultural security is a commitment to providing services and spaces that do not compromise the cultural rights, values, beliefs, knowledge systems and expectations of Aboriginal and Torres Strait Islander people and is integral to the way we do business in health care and research. 
OPUS is committed to creating a space of cultural security to allow us to meaningfully collaborate and engage with Indigenous health services, patients, community members, researchers, clinicians and students. Proudly displaying this artwork created by Taungurung Elder, Mick Harding, we hope we are not just able to create a welcoming environment for all those that work with us but it is a clear demonstration of our unwavering commitment to fostering a diverse, inclusive, equitable research centre.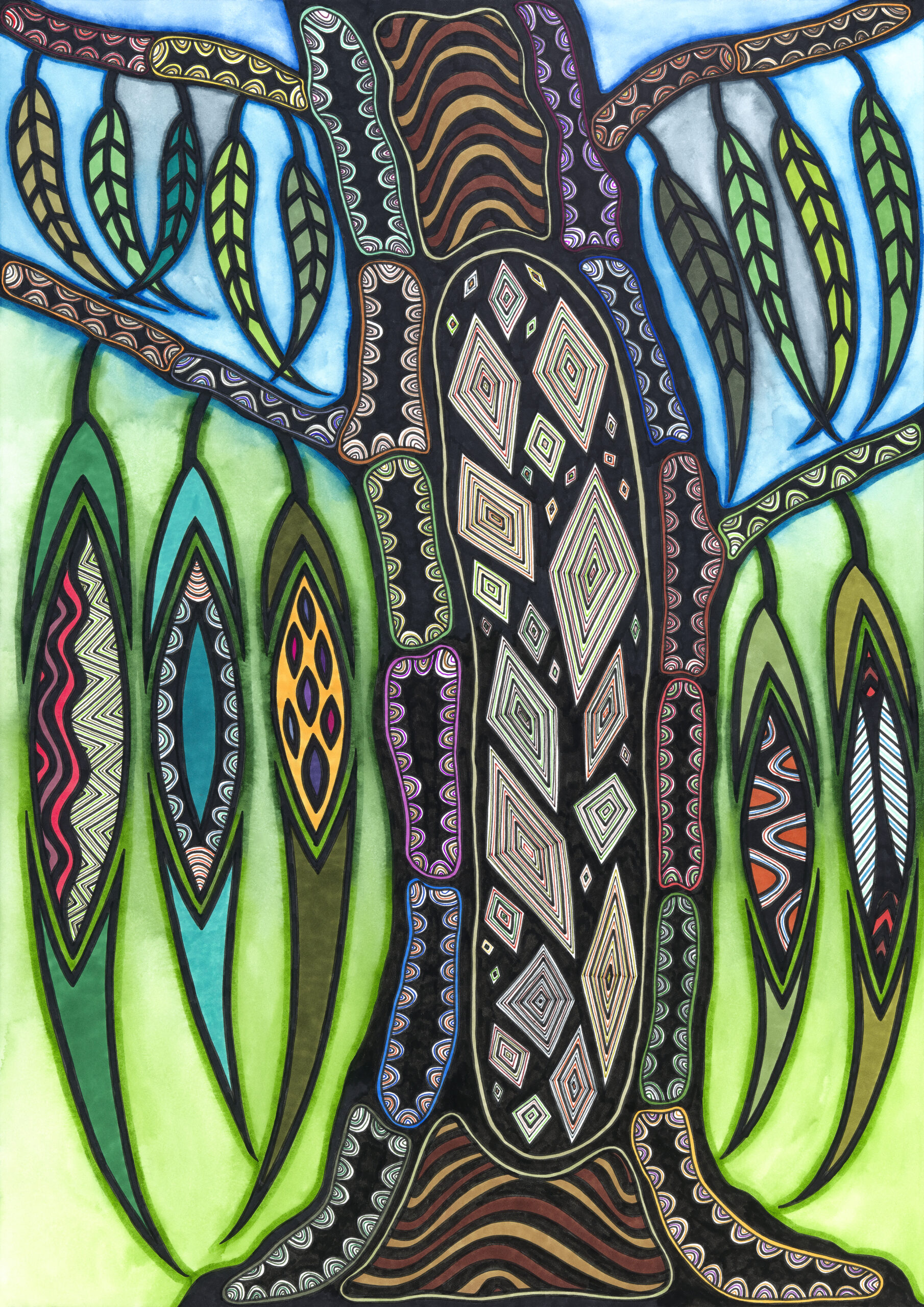 This artwork has been completed by Taungurung Elder and artist Mick Harding, and tells the story of our musculoskeletal health research from an Aboriginal perspective.
Artist Mick Harding tells of a scar tree with diamonds inside the scar that represent our Liwik or Ancestors. Our Aboriginal and Torres Strait Islander communities around Australia are represented by the designs alongside both sides of the scar and along the limbs of the tree.
The five large gum leaves on the bottom limbs represent the five management journey streams of OPUS. Two sections of wavy lines at the top and bottom of the scar, represent the journey of OPUS and how its research has a ripple effect that effects positive change within our communities.
SOMA (the Student Orthopaedic and Musculoskeletal Association) was generous enough to raise the funds to print and frame the artwork, and display it on campus, courtesy of The University of Melbourne's Graduate Student Association. The artwork will be giclee printed on archival cotton rag and framed as requested by the artist. The artwork will be displayed in the Department of Surgery (Clinical Sciences Building Level 2 meeting room) so that it can be visible in all OPUS and Department of Surgery meetings and events.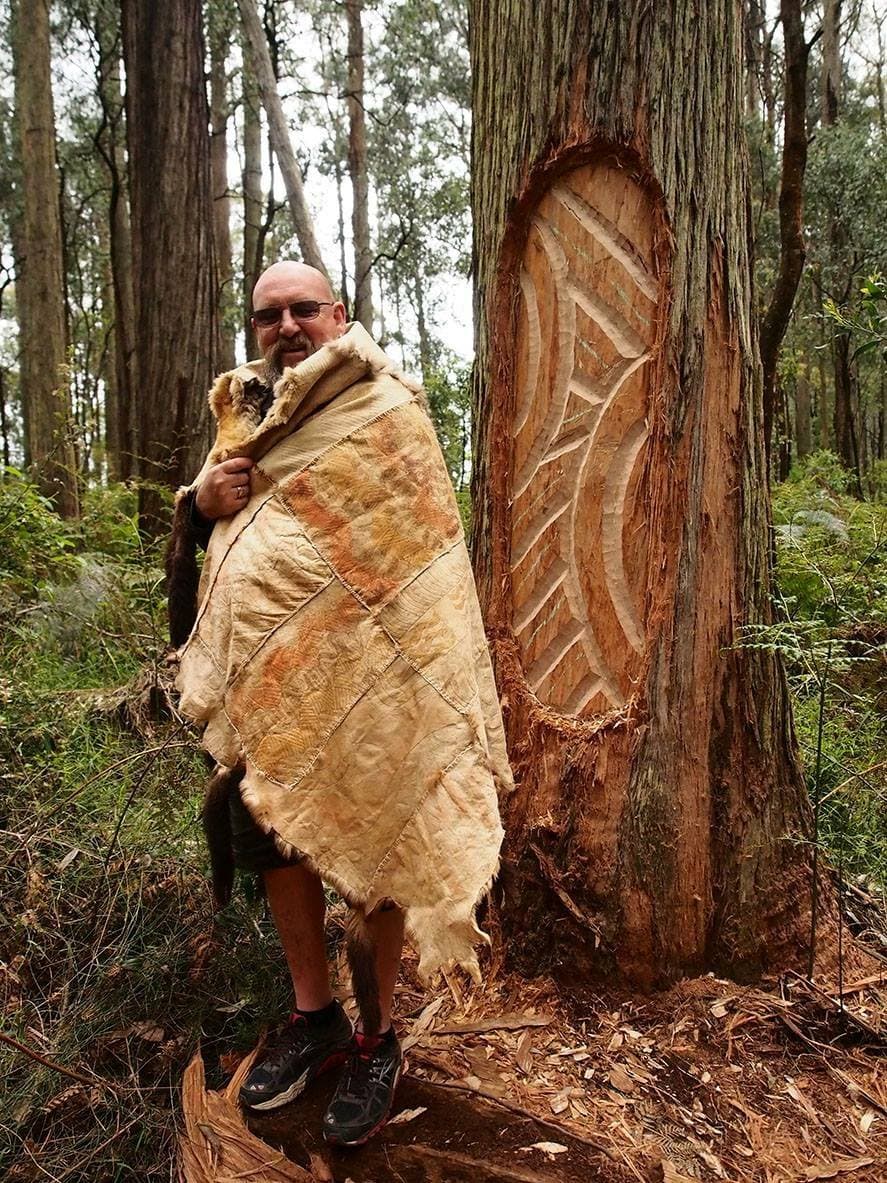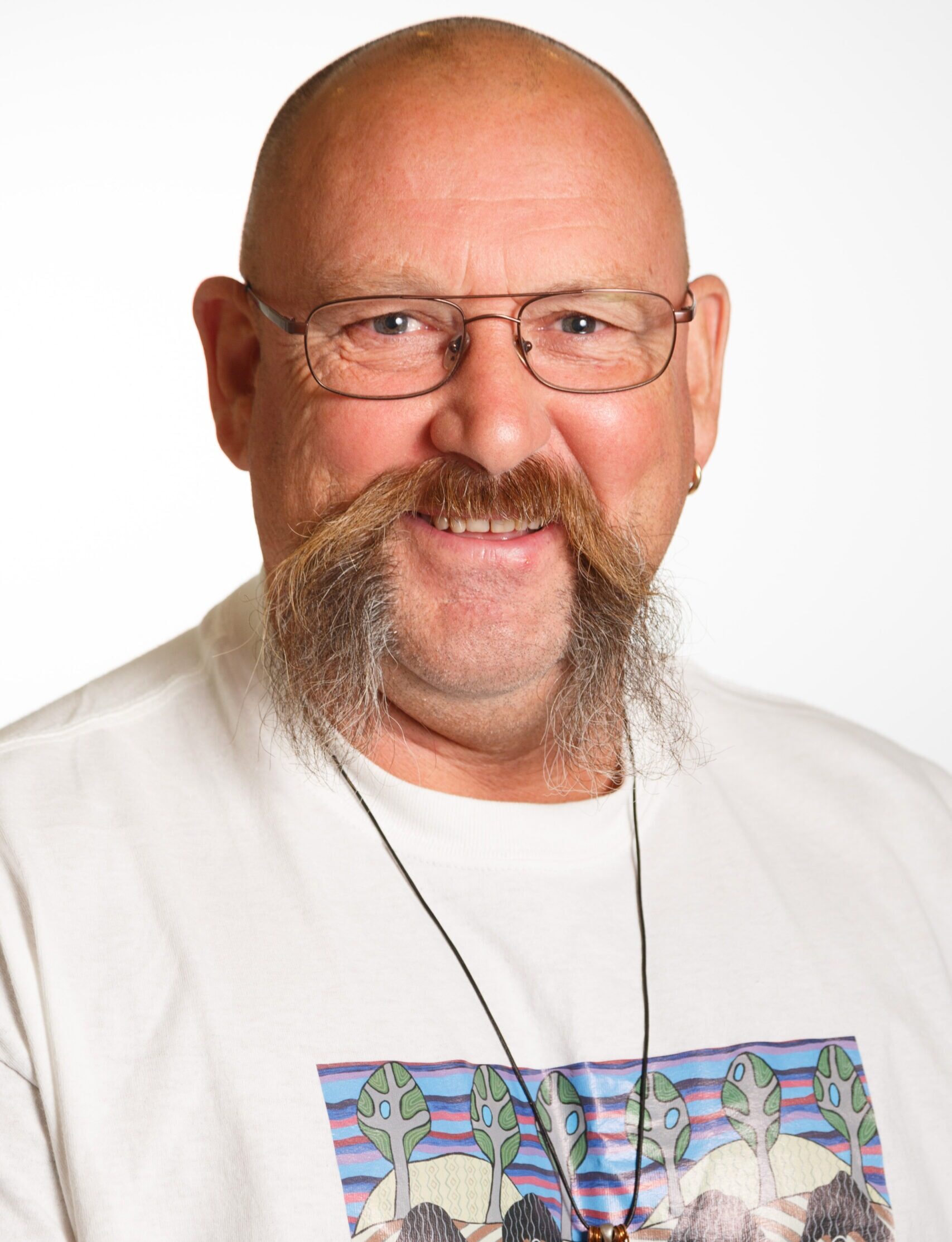 Mick Harding is a Taungwurrung Elder and belongs to the Yowong-Illam-Baluk clan (Mansfield Region) of the Taungwurrung people. He lives with his family in the rolling foothills of Gippsland's Strzelecki ranges, and is an active member of the Taungwurrung, local and Victorian Indigenous communities. Mick draws his inspiration from the compelling legends of his people, and weaves the images of those legends into each of his artworks.
Keen to hear more about our research into the delivery of culturally secure osteoarthritis care for indigenous australians?