OPUS is proud to host the inaugural OPUS Forum in March 2019.
Content from the OPUS Forum 2019 is now available online! If you missed out on a presentation or wanted to chat about a specific poster, visit #OPUSForum 2019 for all downloadable material!
Click through the pages on the left to see more details about the two-day event.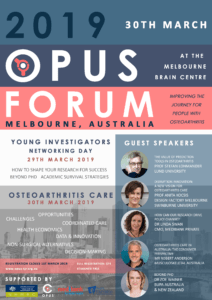 Welcome Message from the Chair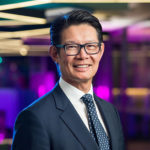 On behalf of the NHMRC Centre for Research Excellence in Total Joint Replacement (OPUS), I invite you to attend the Inaugural OPUS Forum on the 29th and 30th of March 2019 at the Melbourne Brain Centre in Australia.
OPUS was borne out of a necessity to reform the current health care system in Australia for people with severe osteoarthritis (OA). OPUS is a collection of research teams working tirelessly to OPtimise oUtcomes, equity, cost effectiveness and patient Selection in total joint replacement (TJR).
It is estimated that a quarter of TJRs are performed on inappropriate candidates who are ultimately dissatisfied with the results. With almost 2 million Australians predicted to undergo total joint replacement surgery in the next 15 years, this is set to cost up to AUD$70 billion in direct and indirect costs.
The rise in cost, demand and dissatisfaction following TJR demands reassessment of how TJR is recommended for people with end-stage OA to avoid inappropriate and overuse.  This is an issue that OPUS is addressing.
This Forum is the first major campaign for OPUS, marking our stewardship of surgery as a modality to improve osteoarthritis care in Australia. Over the years, we have gathered the experience, the research knowledge, and established the tools that can help solve this problem. The time is right to bring the pieces of the jigsaw puzzle together and assess our current position with experts in policy reform, health care providers and consumers.
The program hits all the crucial points:  the current landscape in osteoarthritis care, alternative treatment methods and the latest innovations.
Key to the success of OPUS is the recruitment of young investigators who will emerge leaders of their fields. Capacity building is a core pillar of the OPUS' values and the first day of the forum will be dedicated to students and early career researchers to share their work, learn tips from the experts and think about their own career trajectories. This is the only platform in Australia to introduce our young and brightest investigators to the best minds of the field. I encourage you to promote this forum amongst your teams with a special push to ensure your early career researchers join the young investigator sessions on the first day.
Parkville is a lovely tree-lined vista, arguably at its best in autumn and made more inviting when combined with good Melbourne coffee, food and eager minds. Join us at this exciting forum and lets band together to improve the level and delivery of care for people with OA.
I look forward to seeing you in March 2019.
Best wishes,
Professor Peter Choong
OPUS Chair
---
CPD Accreditation
The OPUS Forum Organising Committee is proud to announce that this event is eligible for accreditation points from the following organisations:
This event qualifies for 28 points in QI & CPD training (activity number: 143715).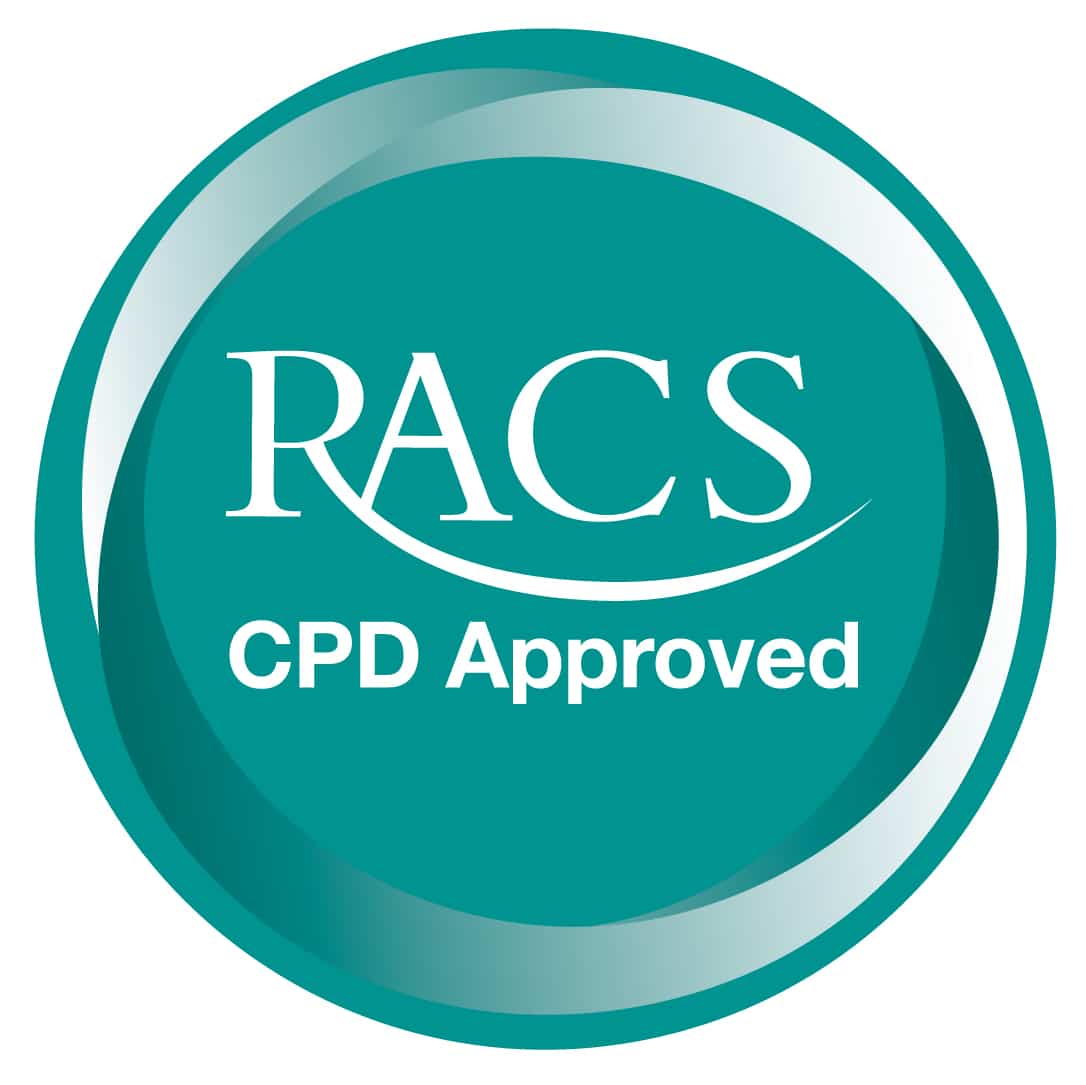 This event qualifies for 10 points in Maintenance of Knowledge and Skills (activity number: 181521).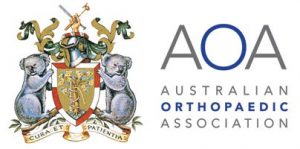 This event qualifies for 10 points in CPD training.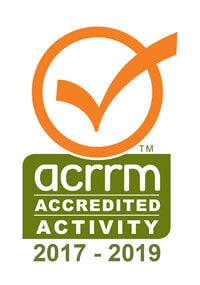 This event qualifies for 10 points in CPD training (activity numbers 14020 – Day 1; 14021 – Day 2).
SPONSORS
OPUS would like to thank the following sponsors for their support: